Kane : Introduction Ashtanga Primary Series / Aligned Flow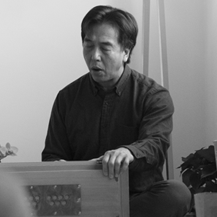 Fridays
17:30 – 19:00 – Introduction Ashtanga Primary Series
Under the instruction and guidance of the teacher, students will practice the Ashtanga Primary Series as a group. The intent is to demystify the series and try to learn the essence of the sequence and poses.
Sous l'instruction et conseils de l'enseignant, les étudiants pratiqueront la Série Principale comme un groupe. L'intention étant de démystifier la série et essayer d'apprendre la séquence et les poses.
Price: CHF 120.00 / CHF 75.00 students for 5 classes
Contact: +41 79 238 80 48
email: Intro Ashtanga Primara Series – Kane

Saturday Yoga GIGg: Donation Classes
1st & 2nd Saturday, schedule @ 11:45 – 13:00
3rd & 4th Saturday, schedule @ 10:00 – 11:30
Contact: +41 79 238 80 48
email: Saturday Yoga GIG
There are 7 days in the week, but only one Saturday. So Zen & Tonic is happy to announce we will dedicate all Saturdays to special classes, we will celebrate with the spirit of offering, where different teachers will share their unique flavor and method. Expect the classes to be fun, friendly, and safe!
Playfulness is the mindset in all classes as it removes tensions of body and mind, so one can feel safe and practice without fear or judgement, thus reveling our true uniqueness. To achieve this aim, Music is often incorporated to encourage the flow of movements, and assist the mind & body To Let Go, or simply To Be.
Props such as blocks & belts are regularly used to assist in proper alignment and to encourage the body, mind and spirit to be one with the Asanas.
Now, you may think its all fun – well, there will be lot of hard work too!
We want you to sweat but rejuvenate, feel challenged but with ease, exhilarated but at peace.
Hard work should be approached with the sense of « Sthira Sukham Asanam » – Asana is that which is firm and pleasant .
It is why we practice again & again & again, to make the difficult – easy.
But this all starts from a mind that is playful and free.
So come join us on Saturdays. Meet new teachers, new styles during a 1h30min class. We might even get to do some of those impossible asanas.
A few words about me…
Kane grew up near the chinese community of San Francisco. There he studied wu-shu and practiced and learned tai chi in the Chinatown park with the elders.  In university, where he obtained his BA in physical education,  he discovered dance and has been a passionate student of dance ever since. In his continuous path of self-discovery with movement, he now practices yoga, and recently completed his 200 hours teacher training from the Abhaya yoga school of Brooklyn.