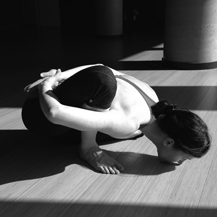 There are 7 days in the week, but only one Saturday.
Zen & Tonic is happy to announce we will dedicate all Saturdays to special classes, we will celebrate our Saturday classes with the spirit of offering, where different teachers will share their unique flavor and method.
Expect the classes to be fun, friendly, and safe!
Playfulness is the mindset in all classes as it removes tensions of body and mind, so one can feel safe and practice without fear or judgement, thus reveling our true uniqueness. To achieve this aim, Music is often incorporated to encourage the flow of movements, and assist the mind & body To Let Go, or simply To Be.
Props such as blocks & belts are regularly used to assist in proper alignment and to encourage the body, mind and spirit to be one with the Asanas.
Now, you may think its all fun – well, there will be lot of hard work too!
We want you to sweat but rejuvenate, feel challenged but with ease, exhilarated but at peace.
Hard work should be approached with the sense of « Sthira Sukham Asanam » – Asana is that which is firm and pleasant .
It is why we practice again & again & again, to make the difficult – easy.
But this all starts from a mind that is playful and free.
So come join us on Saturdays from 10:00 to 11:30. Meet new teachers, new styles during a 1h30min class. We might even get to do some of those crazy asanas.
Donation Class