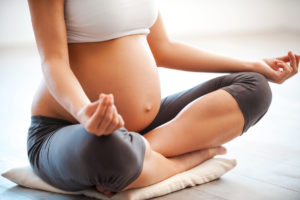 This class is designed specifically for the journey of pregnancy. Learn how to use yoga to ease both physical and mental side effects of pregnancy, from common aches and pains to anxiety and fear. Build awareness of your body and the miraculous changes you're experiencing while developing tools and strength for a smooth and calm birthing experience. This class is for all moms-to-be and all trimesters. No previous yoga experience is necessary.
Conditions of registration for the prenatal course :
Required registration, limited places. It is not possible to take lessons alone to try, only the prepayment allows to register you. The course is a pack of 5 classes, at the end of pregnancy you can take 3 classes. Class takes place with one subscription!

YOGA PRENATAL :
Cette classe est conçue spécialement pour vous accompagner pendant votre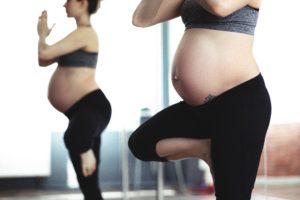 grossesse. Apprenez à utiliser le yoga pour vivre sereinement sa grossesse et aborder en toute confiance le changement. Développez la conscience de votre corps et observez les changements qui s'y opèrent tout en découvrant des outils pour vivre un accouchement doux et serein. Ce cours s'adresse à toutes les mamans en devenir pendant tous les trimestres. Aucune expérience de yoga n'est nécessaire.
Conditions d'inscription pour le cours prénatal :
Inscription exigée, places limitées. Il n'est pas possible de prendre un cours d'essai, seul le prépaiement permet de vous inscrire. Les cours se prennent en pack de 5 cours sauf en fin de grossesse où vous pouvez prendre 3 cours. Nous ouvrons un cours dès 1 inscription !
Wednesday/Mercredi: 17:00 – 18:00
Saturday/Samedi: 16:00 – 17:30

Monday / Thursday – please contact us for time schedule
Lundi / Jeudi – merci de nous contacter pour les horaires
Contact Piper : info@zen-tonic.com

| | |
| --- | --- |
| Subscription: | Abonnement: |
| Price : CHF 180.- for 5 classes | Prix : CHF 180.- pour 5 séances |
| Students, unemployed : CHF 150.- for 5 classes | Etudiants, chômage : CHF 150.- pour 5 séances |