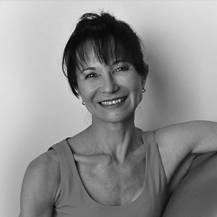 Le Pilates est une forme d'exercice qui se concentre sur le renforcement du corps en mettant l'accent sur la force du tronc. Cela aide à améliorer la condition physique générale et le bien-être général. Semblable au yoga, le Pilates se concentre sur la posture, l'équilibre et la souplesse. Dans le Pilates, le risque de blessure est beaucoup plus faible qu'avec d'autres formes d'exercices plus
Pilates is a form of exercise which concentrates on strengthening the body with an emphasis on core strength. This helps to improve general fitness and overall well-being. Similar to Yoga, Pilates concentrates on posture, balance and flexibility. In Pilates the chance of injury is much lower than with other more strenuous forms of exercise.
Pilates also focuses on the mind-body connection. While doing the various exercises your mind needs to be constantly aware of your breathing and the way your body moves.
Contact: mailto:emastro2222@gmail.com
+41797977440
Mardi, mercredi et jeudi / Tuesday, Wednesday and Friday