Cristiane: Pilates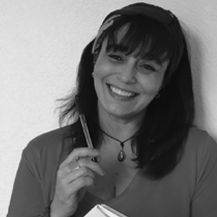 Wednesday: Pilates
12:00 – 13:00
Entre-deux-Villes (Salle d'Armes)
Contact: Anna Affannto
Cours Yoga Club Nestlé – merci de prendre contact avec Anna pour tout  renseignement.
Born in Brazil, Cristiane has lived in Switzerland for over 25 years.
She is a Wellness Trainer, passionate about "Mind & Body" methods.
She is the first ChiBall™ teacher in Western Switzerland. This method clearly combines several Eastern and Western techniques in the same course. It is this discipline that led her to Pilates which she has been teaching for over ten years as well as the Dance of the Dragon, the Spirals and Yoga. Curiosity led her to
explore and understand Traditional Chinese Medicine and Ayurveda. In 2014, she completed her training in Yoga Therapy and graduated with a thesis based on the analogy between the two ancestral holistic health systems.
Her inspiration is to help people discover the feeling of wellness through sharing and mutual contact.
With Chiball™, I find balance and fluidity. In Pilates, I am able to go beyond my limits while respecting my body. Yoga helps me discover unsuspected facets of my being. The Spirals brings me comfort in everyday life. The Dance of the Dragon stimulates my whole body, working directly on my spine and my central nervous system, thus grounding me in the quiet of the moment".
It was in 2013 that she was finally able to realize her dream of creating her own studio, Kaizen Center in Corseaux, where simplicity and serenity incite a friendly atmosphere and encourage self-development.