Francine : Vinyasa / Introduction to Ashtanga Primary Series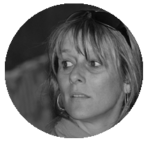 Monday
17:30 – 19:00 – Vinyasa
Friday
17:30 – 19:00 – Introduction to Ashtanga Primary Series
Under the instruction and guidance of the teacher, students will practice the Ashtanga Primary Series as a group. The intent is to demystify the series and try to learn the essence of the sequence and poses.
Sous l'instruction et conseils de l'enseignant, les étudiants pratiqueront la Série Principale comme un groupe. L'intention étant de démystifier la série et essayer d'apprendre la séquence et les poses.
Contact: +41 79 238 80 48
email: Intro Ashtanga Primara Series – Francine
Price: CHF 30.00 drop in class
! Special offer for Intro to Ashtanga Primary Series!
5 classes CHF 125.00
10 classes CHF 200.00 
Types d'abonnements:
6 cours  CHF 170.00 (validité 3 mois)
10 cours  CHF 250.00 (validité 6 mois)
20 cours CHF 470.00 (validité 8 mois)
30 cours CHF 630.00 (validité 12 mois)
Abo 6 cours AVS/étudiants/chômage CHF 150.00 (validité 3 mois)
Abo 10 cours AVS/étudiants/chômage CHF 200.00 (validité 6 mois)
Contact:
mailto:francine@zentonic.com
+41 79 536 06 72
Formation en massages ayurvédiques en 2004, Vevey
Pratique active dans divers studios de la région depuis 2006
Anusara Yoga Immersion & Teacher Training 2013 & 2014 with Jayendra, Studio 88 Montreux
Workshop Ashtanga Yoga with Chiara Castallen 2015, Studio 88 Montreux
2 years Immersion Iyengar Yoga 2015/2016 & 2016/2017, Studio 88 Montreux
Himalaya Yoga Valley Centre Ashtanga 200 hour Yoga Teacher Training Course 2017 – Level 1 Yoga asana, anatomy, pranayama, meditation and philosophy study, Goa India
Iyengar Yoga workshops with Hugo Abecassis – 2018, Studio 88 Montreux